Air Duct Cleaning
Your allergies could be the result of an inside job!
Air System Cleaning
Full service air system cleaning not only includes cleaning out your air ducts, but should also include cleaning your furnace handler. This is the heart of the air system and should be cleaned as well.
Why clean the ducts?
Less dust and debris in your home.
Lower utility costs by improving airflow.
Better quality indoor air to breathe.
Less pet dander.
Less allergens in the air.
Extend the life and improve the efficiency of your heating and air conditioning system.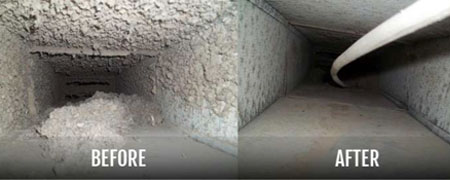 Contact us for more information on our air duct cleaning services or to schedule a full service air system cleaning. We service residents in Hanover NH, Killington, Addison, Middlebury VT, and the surrounding areas.